Tabetha Ross

Dean of Operations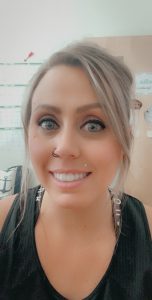 Email:
Tabetha_Ross@dpsk12.net
Administration
,
Collective Leadership Team
,
Instructional Leadership Team
Tabetha is a Colorado native. Tabetha has worked in Denver Public Schools from summers in high school until now. She has worked her way through various departments and schools including the districts lock shop, the grounds department and structural department. She began her full time career after college as a para and then worked into office administration. She attended Metro State College where she earned her Bachelors degree in Business Management. Tabetha is one of the founding staff members at Izzi B, she loves being a part of the school community. In her spare time, she loves to spend time with her husband and two kids, camp, attend concerts and hockey games and enjoy the outdoors.